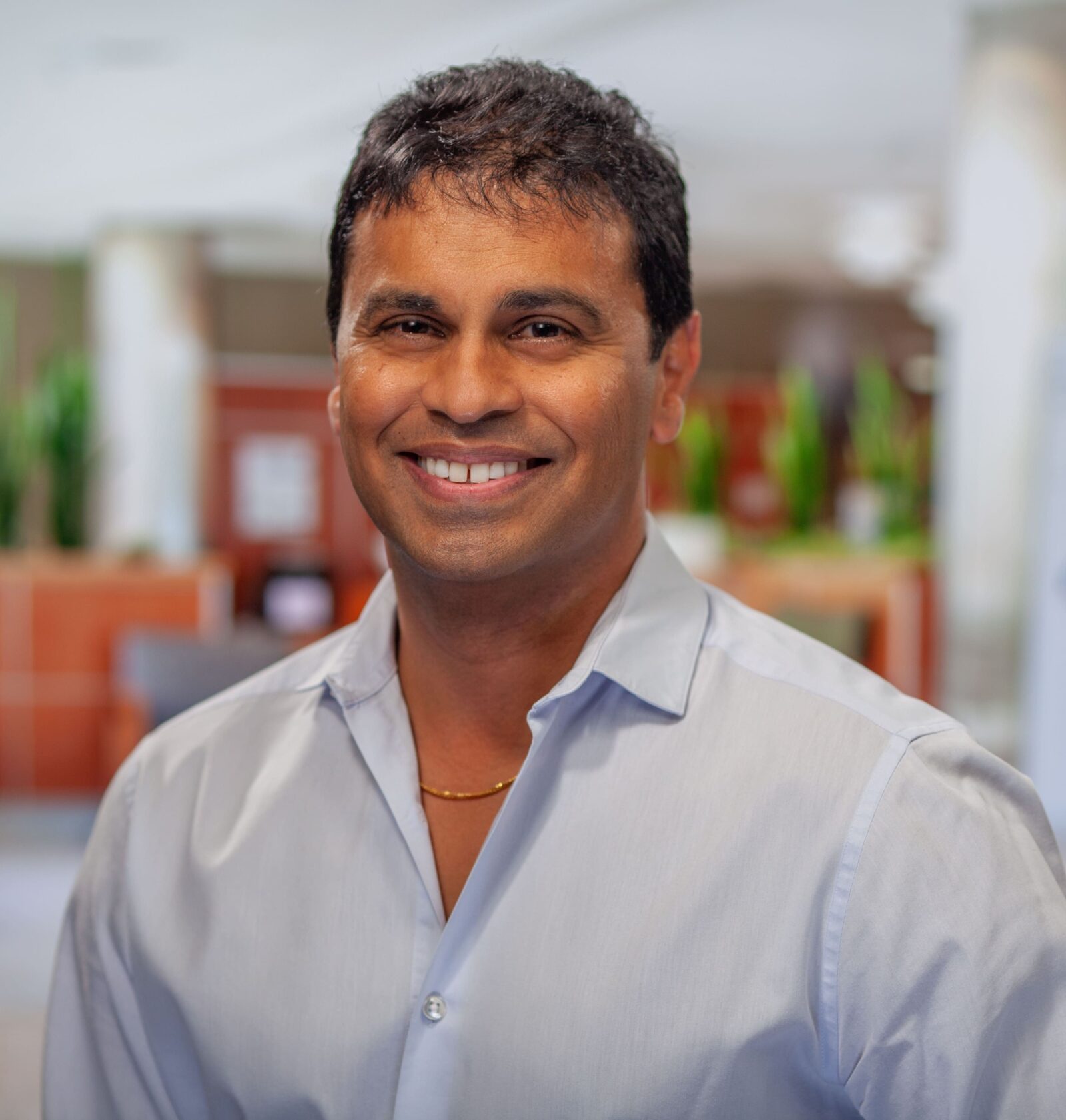 "My goal with every patient that steps into my office is to build an honest and transparent relationship between doctor and patient. As one of the top-ranked vascular surgeons in California, my extensive knowledge in all areas of vascular disease will ensure your safety at all times." – Niren Angle, MD
Niren Angle, MD, MBA, RVT, FACS
Dr. Angle graduated from Loyola University Stritch School of Medicine and was accepted to a very competitive General Surgery residency at UC San Diego. In addition to the five year clinical surgery residency, he also spent two additional years in the Trauma Shock Immunology lab. He investigated the immunomodulatory effects of alternative resuscitative regimens. For the first time, his work showed that organ injury after shock could be ameliorated with the type of resuscitation fluid used. Having published many papers in this arena, he then went on to be accepted to a two year Vascular Surgery fellowship at UCLA. Following this, he was appointed to the faculty at UCLA in the Division of Vascular Surgery, and a year and a half later, he was recruited back to UC San Diego, where he joined the faculty in the UCSD Department of Surgery. 
In the ensuing ten years, in addition to being one of the most clinically active surgeons in the Department of Surgery, Dr. Angle was active in basic science research, authoring multiple publications in national and international peer-reviewed journals. He mentored several residents who worked in his lab, as well as during their residency experience and garnered various teaching awards. 
Dr. Angle is also active in national surgical societies, serves as a reviewer for various journals, and also serves on an editorial board of a major international journal. Over the last five years, Dr. Angle transitioned to private practice in Northern California and serves as the Medical Director as well as the Vascular Ultrasound Laboratory Director for East Bay Cardiovascular & Thoracic Associates. In addition to being clinically active as a vascular surgeon and a teacher, in 2019, Dr. Angle was elected to become Chief of Staff at one of the most prestigious health systems in California, John Muir Health, providing oversight for an 800 plus physician medical staff.
Dr. Angle was born in India and immigrated to the United States in 1979, and soon thereafter became a citizen of the United States. Out of a desire to give back in service to his newly adopted country, he joined the US Air Force as a reserve officer at the rank of captain during his surgical residency. In 2001, after finishing his surgical training as a general surgeon and a vascular surgeon, he joined the 752nd Medical Squadron at March Air Reserve Base, California as a captain, promoted through the ranks, and ascended to the position of SGH at March ARB for the 752nd MDS. After 14 years at March ARB, Lieutenant Colonel Angle joined Travis AFB where he currently serves as SGH for the 349th MDS. A year ago, Dr. Angle was promoted to the rank of Colonel in the United States Air Force.
In 2019, Lieutenant Colonel Angle was selected to join the Wharton School of the University of Pennsylvania and graduated with the Wharton Executive MBA (Master of Business Administration) with a major in Finance and also in Business Analytics.